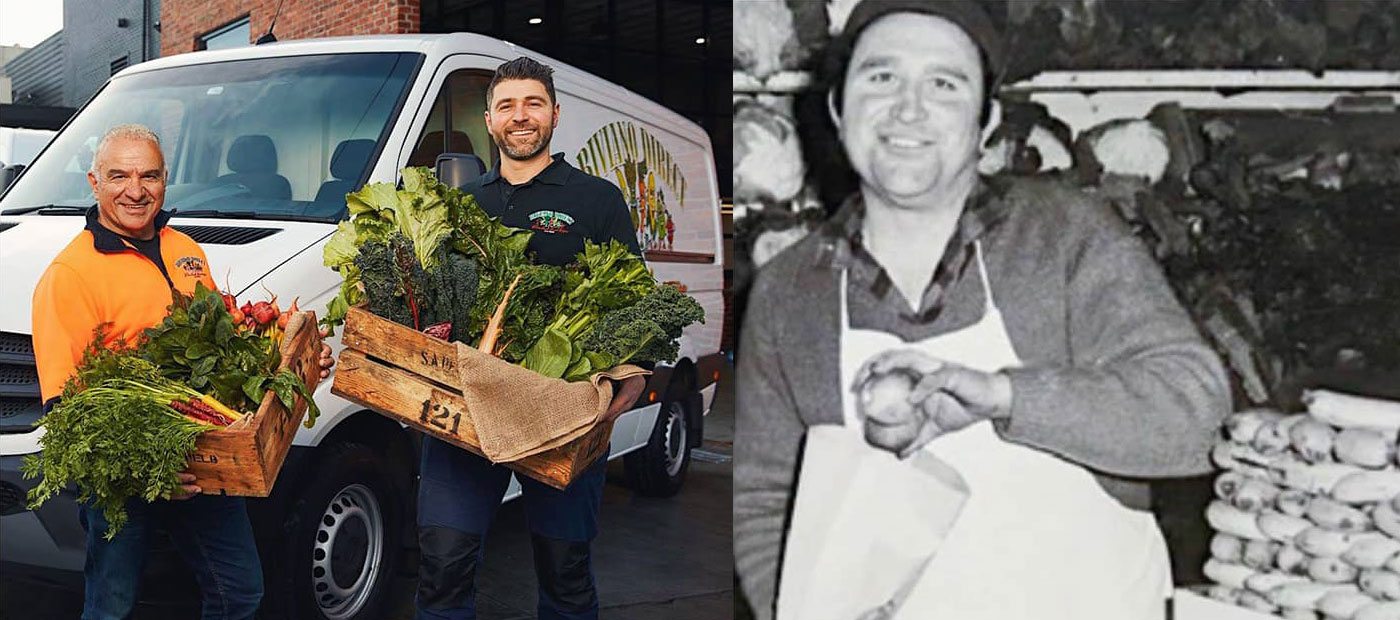 Biviano Direct is a family owned and operated fresh produce wholesaler with over 40 years experience. We trade nearly 365 days of the year, including most public holidays!
Felicia and Giacomo (Jack) Biviano founded the family business in 1968 by opening a small retail outlet in Fairfield catering to local residents. As the population grew in Melbourne, so did the business and the Bivianos sought the opportunity to expand into wholesale.
Biviano Direct, in conjunction with Biviano & Sons Fruit Shop and Domenic's Quality Butcher, offers a vast range of products essential for all hospitality enterprises. Our wholesale operations are located in Thornbury with a fleet of vehicles to source and deliver produce to Melbourne CBD and surrounding regions.
Today the Biviano family and their staff continue to be passionate and committed to servicing Melburnians through three generations of networking, experience and knowledge. The Biviano family is well known within the Melbourne market scene, our long standing relationships give us an advantage and the ability to provide the best variety, quantity and quality of produce all year round.
Our family and business has grown up in Melbourne and we look forward to continuing to work and build relationships within the Hospitality community.
Biviano Direct is a Fresh Produce Wholesale Supplier. Our reputation in the industry is built on our expertise, reliability, fair pricing, and an enthusiastic and friendly team, Above all we are proud to be 100% customer focused.
We provide the following services:
Source and delivery of fresh produce daily
Our established network with market stallholders and growers gives us the ability to purchase the best produce, variety, quantity, and quality, supplied consistently all year round at competitive prices.
Well-equipped, HACCP accredited and compliant, modern facility
Our modern facility is well-equipped, HACCP accredited and compliant for clients who demand high standards in maintaining food safety, hygiene and handling. We cater many facilities such as Schools, Childcare Centres, Aged Care Homes.
Processing needs and packaging tailored to save you time and money
We offer a wide variety of pre prepared products including; sliced, diced and grated vegetables, Soup Mixes, house made Fruit Salads, Juices and Fruit Platters. If you can think of it, we can do it!
Social network updates
Our Social Media pages keep you up-to-date with market news and information relevant to Melbourne's food culture;
The weekly market report provides a transparent view of how the market conditions affect produce availability and pricing. It is a powerful tool, assisting chefs and owners to run a successful business.
The page features Biviano Direct specials; newly stocked produce and public holiday opening hours